Featured

Best selling

Alphabetically, A-Z

Alphabetically, Z-A

Price, low to high

Price, high to low

Date, old to new

Date, new to old
---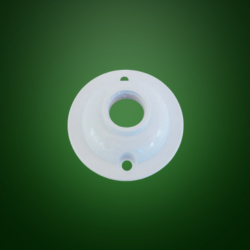 BOX LIDS / DOME LIDS
(0 products)
Introducing the comprehensive collection of Ogatin PVC Lids, designed specifically for electrical retailers and contractors in need of high-quality electrical safety solutions. With our state-of-the-art factory located in Johannesburg, South Africa, Ogatin takes pride in being the market leader and setting the standard for innovation in the industry.
The Ogatin PVC Lid range includes three exceptional products: the Ogatin PVC Box Lid, Ogatin PVC Dome Lid, and Ogatin PVC Over Sized Box Lid. These lids are engineered to provide reliable protection and easy access to electrical boxes, ensuring a safe and secure environment for residential, commercial, or industrial construction projects.
Ogatin's commitment to excellence is evident in every product. Each PVC lid is meticulously manufactured using premium materials and cutting-edge technology, guaranteeing superior durability and longevity. Our lids are designed to withstand harsh environments and offer exceptional resistance to corrosion, impact, and UV radiation.
Not only are Ogatin PVC Lids renowned for their outstanding performance, but they also comply with industry safety standards, giving you peace of mind that your electrical installations are well-protected. Additionally, our lids are easy to install and maintain, making them a convenient choice for electrical contractors.
We take pride in our wide distribution network, ensuring that Ogatin products are available nationwide in South Africa, as well as in Lesotho, Swaziland, Namibia, Botswana, and beyond. Choose Ogatin PVC Lids for unparalleled quality, reliability, and electrical safety.